A traditional picnic is a wonderful way to commemorate a summer birthday. Traditional barbecuing techniques combined with games such as sack races, face painting, and egg-and-spoon races may make for a lovely, nostalgic celebration under the sun.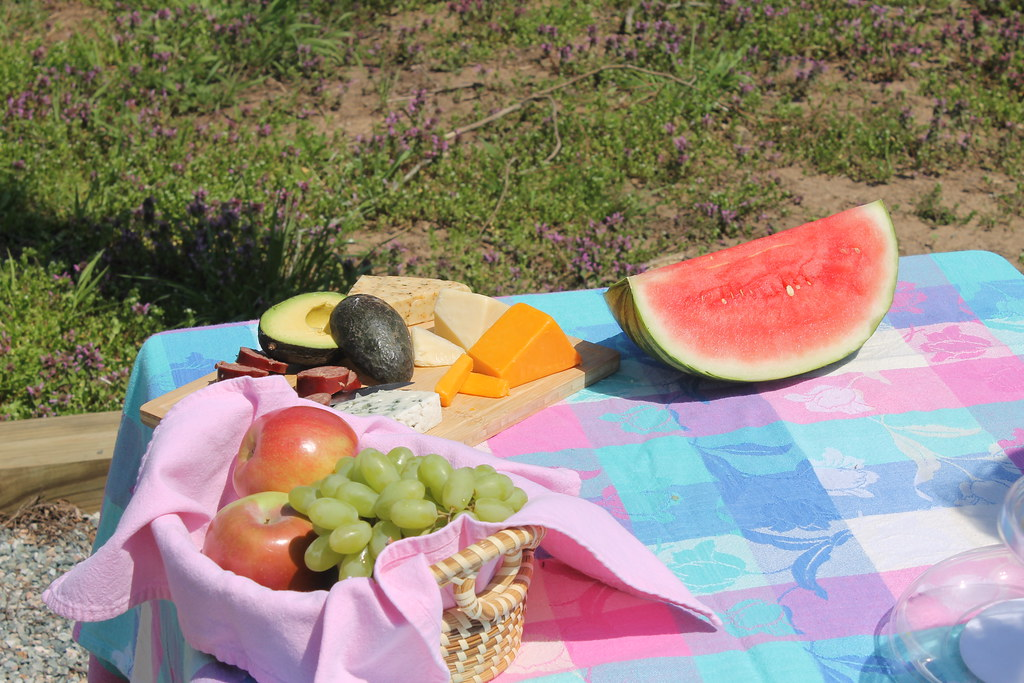 The Menu
If you're going to cook outside, stick to barbecue-inspired recipes like burgers, hot dogs, chicken, or other favourite grilled meats. Serve traditional picnic sides like potato salad, baked beans, coleslaw, and potato chips as well.
Melon is essential. You may also make fruit kebabs if you want to offer your children fruit quickly. Instead of pointed wooden skewers, try using rounded plastic skewers because they're safer for young children.
Summer and apple pie are a wonderful combination. But, if your picnic gathering is for someone's birthday, be sure to bring the birthday cake and ice cream. You could make an ice cream cone station where the youngsters may decorate their own cones with sprinkles, cherries, and other goodies. In case those ice cream cones become top-heavy, provide bowls for people to pour into after eating them.
Food Decor
Serve the meal in red plastic food baskets, which are lined with red-and-white checkered napkins or parchment paper.
Put out a large pitcher of lemonade or individual glass bottles. Replace the labels on the bottles with your own, perhaps using red-and-white checked paper strips that may be purchased in bulk at scrapbooking or craft stores.
Picnic Party Decorations
Don't be scared to keep things simple. Your backyard, after all, is already beautiful enough, and the purpose of the party is a reflection of past simpler times anyhow.
You may also add a few details, such as red-and-white checkered tablecloths and balloons.
Old-fashioned glass bottles make a lovely display in a galvanized bucket of ice, but is it safe for the company to carry with them?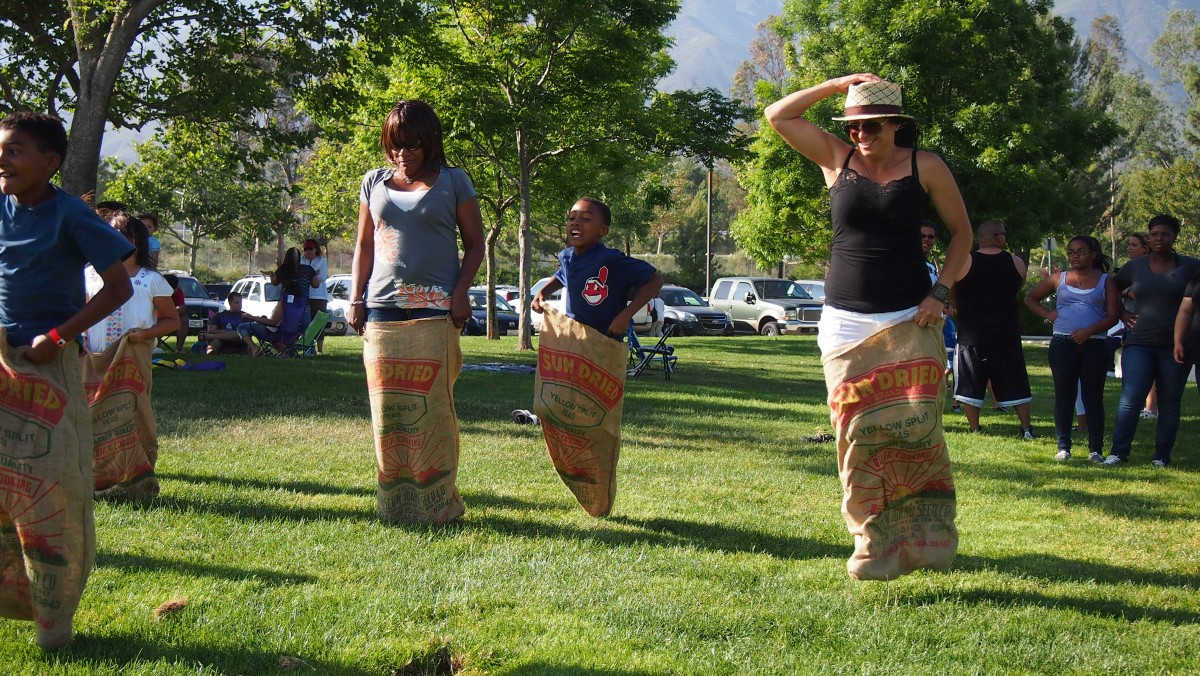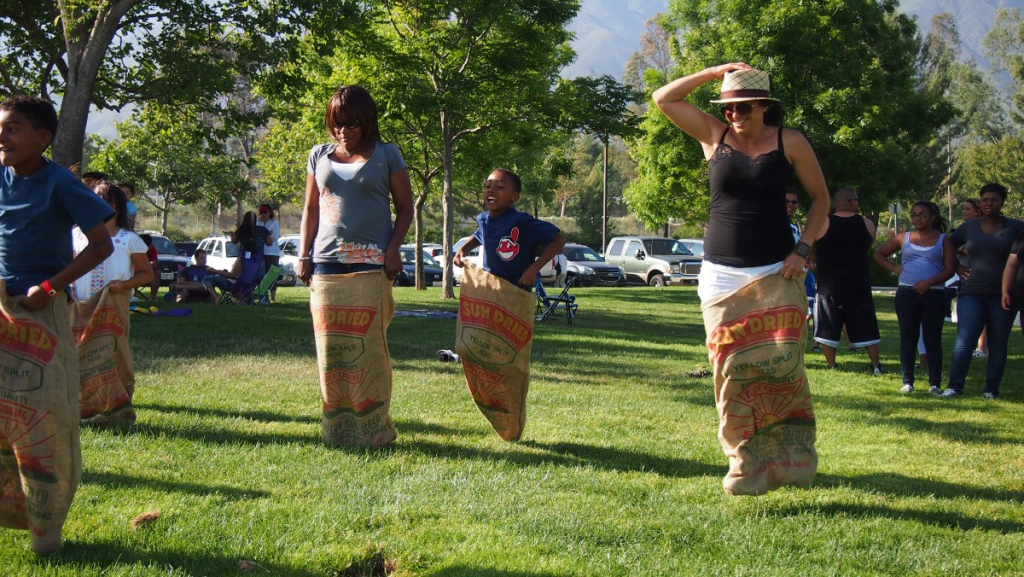 Games and Activities
In addition to the potato sack races and face painting, kicking the can and wheelbarrow relays are some of the most popular traditional games.
Make an apple tree bean bag toss. Make bean bags that look like apples (or just make red squares and call them apples—the children won't mind). Then, using plywood, heavy corrugated cardboard, or another strong material, cut a tree shape. Cut circular holes in the tree trunk. Lean it against your home or create support legs behind it to keep it standing up. Allow children to compete in groups to see how many "apples" they can throw through the holes.
A backyard carnival may include a variety of different activities. The visitors might participate in face painting, bean bag tossing, and a bouncing castle, for example. Provide each youngster with a strip of tickets so they can "pay" their way at the various booths.
The classic penny carnival booth entails constructing a basic shelter and giving kids who are outside the shelter a fishing pole (a tree branch with a string and a clothespin attached will do). Decorate the shelter to appear like water, then hide an adult or older child behind the protection and attach little sweets or other prizes to the clothespin while the younger children "fish" from the other side.
What's more traditional than having the youngsters beat a pinata on the occasion of a picnic? Make your pinata in the form of an apple, ladybug, or picnic basket if possible since this is a picnic gathering.
Playing bingo is a great way for the parents and their children to spend time together. Have an adult or older teenager dress up as a bingo caller (think tacky vest and matching visor) and give out prizes to the winners of each round.
Prizes and Favors
You may fill each child's tiny picnic basket with goodies like temporary tattoos and cherry-shaped gummy sweets as a gift for favours.
Prize boxes of Cracker Jack, jump ropes, a set of jacks, or sidewalk chalk could be given out as consolation prizes for games.
Another great summer picnic present is lemonade mix in canning jars.