The picnic blanket may now be deployed! Enjoy the additional daylight hours and enhance your well-being this summer by eating meals outside. Picnics may provide a sense of adventure with the simplest of snacks, and dining and cooking outdoors is a nice way to get out of the house and discover something new. The Mediterranean diet, as its name implies, is rich in produce and very healthful. Outside dining is also prevalent in the region. Because of the mild climate and high regard for fresh, seasonal foods in the Mediterranean, much of the year people there prepare and eat meals under the stars.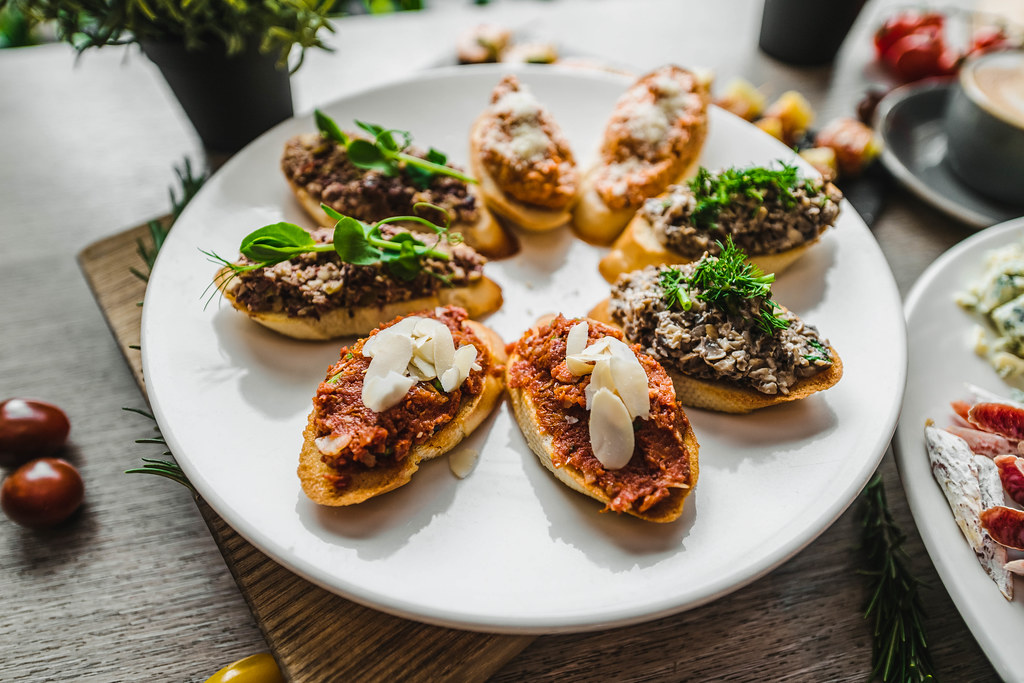 Picnics are another great reason to get together with family and friends in a more relaxed environment. It's much easier to enjoy your meal, the fresh air, and the company of others when you don't have distractions from home. One of the foundations of the Mediterranean Diet is enjoying food and drink with others. Why not pack some Mediterranean-themed cuisine as well?
Picnics are meant to be fun. You don't want your lunch to weigh you down during a day of adventure or sports, so keep it simple and light (since picnics usually go hand in hand with additional activities like swimming, hiking, or chasing little ones). There are several carefree Mediterranean dishes that fit the bill and pack a flavour punch as well.
Here are a few Mediterranean-themed picnic ideas to keep you occupied until summer ends:
Moroccan Medley
Couscous (preferably whole grain)
Fish kabobs – Choose a firm white fish that won't break apart on the barbecue.
Chermoula – Use a combination of herbs and spices, oil, and lemon juice as a marinade; use it to marinate the fish and save some for garnishing.
Carrot salad
Dates for dessert
Provençal Lunch
Tapenade – a popular salty spread made with olives, anchovies, capers, and fresh herbs
Soft goat cheese (chèvre in French)
Crusty whole wheat bread
Salad Niçoise – This is a bright and colourful potato salad with hard-boiled eggs, tomatoes, and tuna – plus any other additions you like!
Grapes for dessert
Weeknight Italian
Zucchini, eggplant and bell peppers alla scapece – scapece refers to vegetables cooked and marinated in vinegar and extra virgin olive oil, as the name suggests from the Spanish "escabeche."
Tuna sandwiches
Olives
Walnuts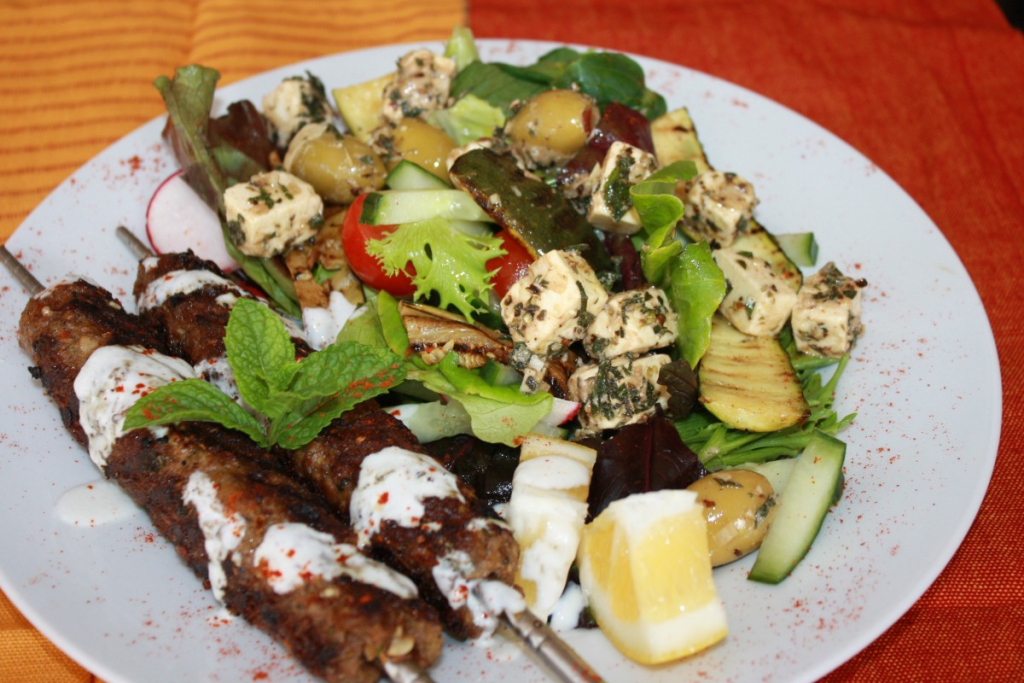 Grilled Greek
Grilled chicken
Tzatziki – Cucumbers and yogurt are combined to make a refreshing, cool combination.
Grilled zucchini and eggplant slices
Watermelon, feta, and mint salad
Whole wheat pita
Spanish Small Bites
Spinach and garbanzo bean salad
Grilled shrimp skewers
Cheese
Tortilla Española – a transportable pan-fried egg and potato cake.
Olives
Almonds
Middle Eastern Mezze
Hummus
Hard-boiled eggs
Fresh cut vegetables
Whole wheat pita
Olives
Apricots for dessert
If you like, add wine to each of these dinners. There's nothing quite like toasting a delicious dinner in the great outdoors with a good bottle of wine. Of course, before you go, see if there are any rules or regulations at public beaches and parks; some have restrictions on alcohol and glass.