Spend a day in the sun with fantastic food, great friends, and lots of relaxation!
Picnics have become synonymous with restaurants during the pandemic. It's also the ideal and most secure method to bring the group back together without stressing about your or other people's safety.
You can happily dine outside once things have started to return to normal, and you may finally see your friends and family without danger. Picnics are a delicious combination of two of life's greatest pleasures, food and nature. Here we've compiled a guide with the essential picnic packing advice as well as fun activities to do while outdoors.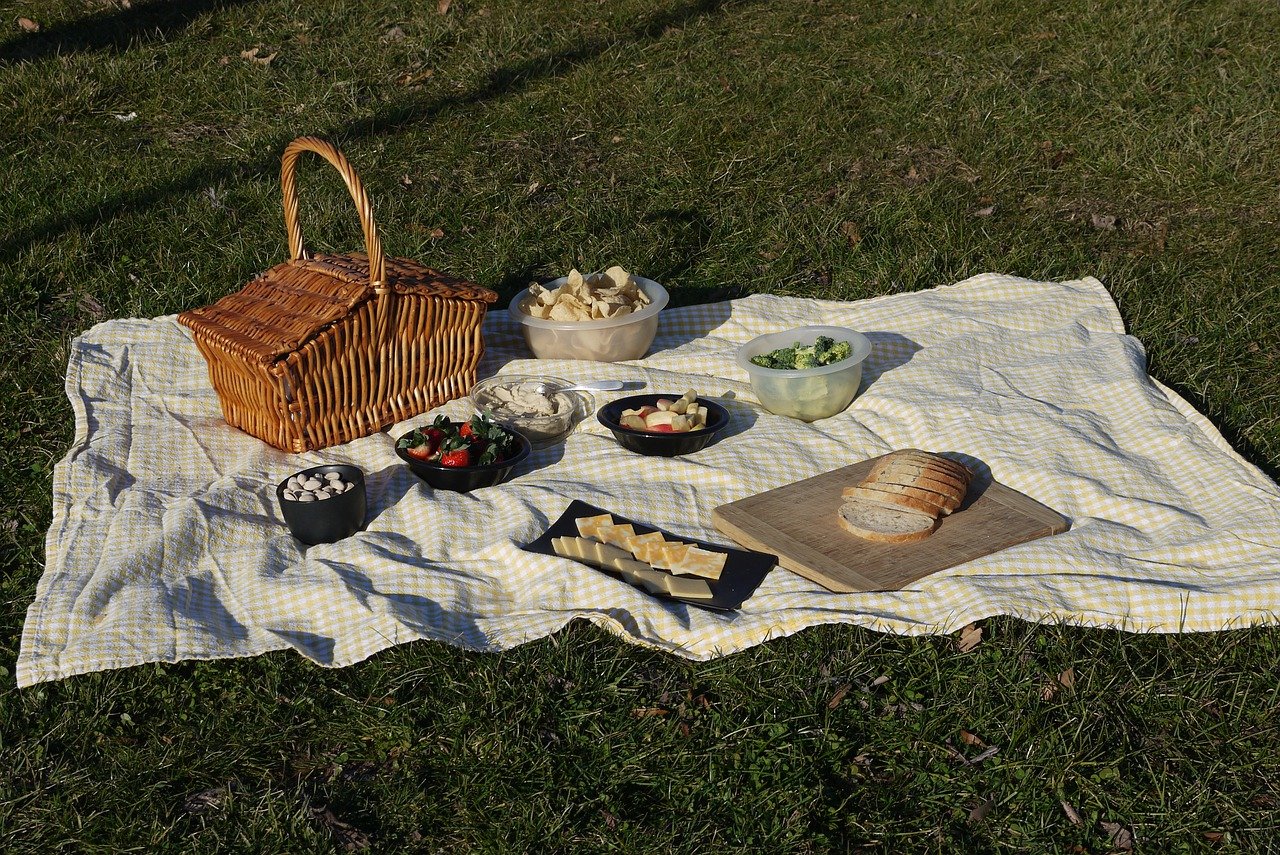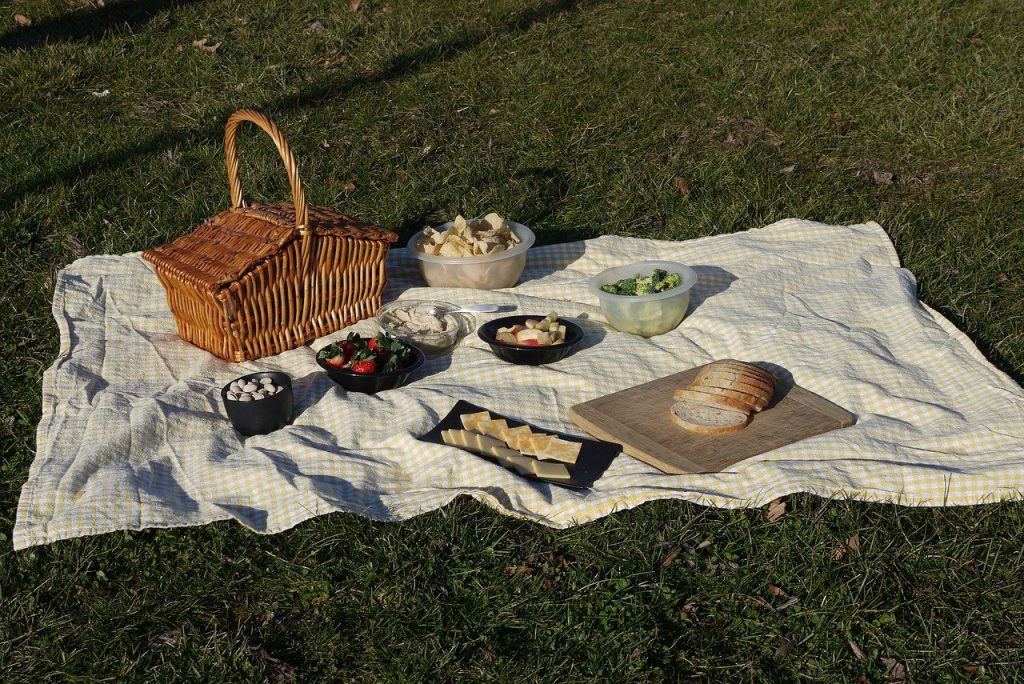 THINGS TO CONSIDER:
Location
Picnics are one of the most popular ways to spend time outdoors. You're not limited to parks and open fields when you go on a picnic; in fact, there are several options available to you, from the beach to the mountains or even your rooftop or backyard.
Weather
The weather is also something to think about when choosing a picnic site. This will also give you an idea of what to bring, what to expect, and eventually help you choose your location. If everything else fails, an indoor picnic may be another option to consider.
THINGS TO PACK:
Blankets or Towels
If you're going camping, you'll need something to sit on. You could use blankets, towels, inflatable beds and pools, and comforters to make yourself more comfortable. If you want to save weight, keep in mind that these choices may be rather heavy and bulky!
Picnic Basket, Cooler, Hamper, or Tote
A picnic basket, cooler, hamper, or tote is all required for a successful picnic. Whatever you pick, make sure it's big enough to hold everything you'll require.
Plates, Cups, Utensils, and Napkins
At the very least, you should plan a menu that doesn't need many utensils. Finger foods are excellent alternatives. Nonetheless, you'll still require a few utensils and, if you want to make your picnic more special, some serving and tableware should be on your list.
Corkscrew or Bottle Opener
Don't forget to bring these items if you intend on having wine or beer at your picnic.
Trashbags
Always remember: clean as you go! Because your picnic will undoubtedly produce some sort of waste, having a trash bag with you is helpful. Properly dispose of your rubbish and leave no trace behind.
Picnic-Friendly Food Ideas
Portable, snackable, and crowd-pleasing food ideas for your next meal outdoors.
Fruits:
Strawberries
Blueberries
Bananas
Kiwis
Pomelo
Papaya
Apples
Grapes
Pizza:
Crosta Pizzeria
Pizzulu
Gino's Brick Oven Pizza
Shakey's
Yellowcab
Donuts:
Green Bar
Poison Coffee & Doughnuts
Krispy Kreme
Cold Cuts and Cheeses:
Aperitif
Santi's
Boards by K
Cheese Box
Popcorn:
Taters
Chef Tony's Popcorn
ACTIVITY IDEAS:
Painting
Painting outdoors with your family might be a wonderful method to unwind and catch up with one another. There's also a new fad in which partners or groups exchange paintings every 10 minutes until you get complete work.
Stargazing
If you want to have a picnic at nighttime, consider adding stargazing to your itinerary, especially if you're having it outside of the city so that you'll have a better chance of seeing clear skies.
Photoshoot
Make a complete photoshoot out of your picnic with your pals and dress to the nines. You could even plan your outfits and take group pictures that you can use in your memories. Who knows? You just might get a great shot for social media!
Boardgames
Bring your favourite board game or card game to your picnic and satisfy the competitiveness inside you. It's a fantastic way to get together with your family while also competing against yourself.
We appreciate you enjoying the Booky app for finding new locations in your area. In these exciting times, we want to continue to be helpful, so have a look at our up-to-date food delivery guide, where to shop for groceries online, and more.